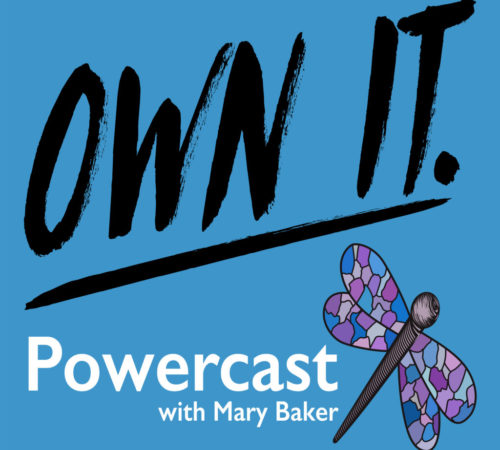 Welcome to episode four of the Ownit! Powercast where we get into bridging the gap between where you see yourself now and where you want to be!
This episode is all about getting really clear about where you want to be…and who you want to be. We take a look at all areas of your life so you can do an assessment about what you want to keep and what needs to change. Getting honest and getting clear about how this disparity can prevent you from living your best life where your insides begin to match your outsides.  We start to define some of the obstacles – both real and imagined – that might be in your way.
Taking this first step is so important to empowerment because it means you are getting ready to get serious about creating true self confidence!  Not to mention begin living a fuller life.
Key Ingredients
Identify the areas of your life where you are not where you wan to be
Name some of the obstacles you see are in your way
Define the next concrete steps you can take to bridge the gap
A good question to ask ourselves is "What would I do, be, feel, think and choose if I wasn't afraid of what others would think or do?
Bonus Downloads
Get your free downloads here to keep the work going!
"You become what you think about most of the time. Think about what you want rather than what you don't want" – Brian Tracy
Thank you for tuning in to this podcast. Please remember to leave a positive review on your podcast platform, and let us know how this episode has been helpful. Also don't forget to subscribe to this podcast on Apple Podcasts, Google Play or Spotify so you don't miss a thing!