EP122 Creating the Life You Want Interview with Life Mastery Coach Donna Tashjian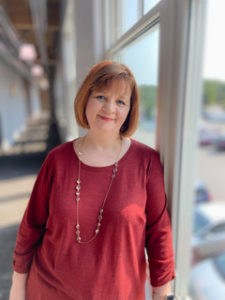 Welcome to Episode 122 where we have an important conversation with Donna Tashjian, Life Mastery and Health Coach about how to turn your life around.
In this episode we get to talk to Donna, who is a down-to-earth inspirational speaker. She has been speaking and coaching for over 20 years. She is the founder of Vibrant Living International, author and host/founder of the "You Were Designed for Greatness" podcast.
She has been married to her wonderful husband for over 36 years, mother to three, and grandmother. She loves flowers, time in nature and you will always see her with a cup of tea. She has a passion to help you reach your full potential. I loved having Donna on the show. She shared so much great wisdom about how to get unstuck!
Key Elements:
Identify why sometimes how we define our past influences change.
Discuss how we can easily normalize discomfort.
Explore how Donna's proven program have helped so many women.
"We all have big changes
 in our lives
that are more or less
a second chance."
 – Harrison Ford
Resources:
CONNECT WITH DONNA:
https://www.ivibrantliving.com/
Facebook: https://www.facebook.com/drtashjian/
https://www.instagram.com/drtashjian/
Make sure you sign up for the bonus downloads at www.ownitpowercast.com.  Tribe members will receive them in their email each week.
Thank you for tuning in to this podcast. Please remember to leave a positive review on your podcast platform and let us know how this episode has been helpful. Also don't forget to subscribe to this podcast on Apple Podcasts, Google Play or Spotify so you don't miss a thing!